The Volcano Hopper story started in 2017 on a hike to Kilauea's 61G lava flow. On the 12 mile trek over the ropy, black pahoehoe, I started talking with a friend about all the volcanoes I had visited over the years – and all the volcanoes I had yet to explore.
I started to think about all of the amazing people in the world – like you – who are fascinated with volcanoes and want to learn more about them. I realized that not only did I want to visit volcanoes, but I wanted to share my adventures and discoveries with others who shared the same curiosity.
The Volcano Hopper had been born! Since then, I have been chronicling my adventures here, teaching readers about the volcanoes I visit, and bringing them along with me. I am so glad you have an adventurous spirit and are along for the journey!
Meet Carol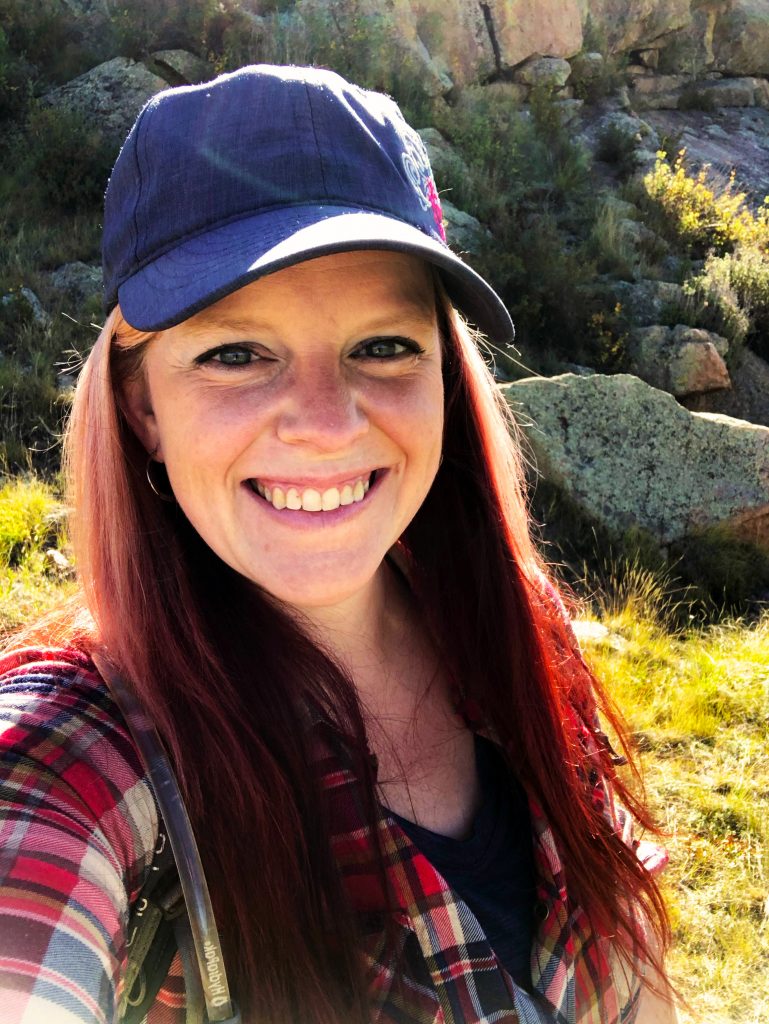 As you're reading this, I'm probably curled up in the Base Camp's library with a hot cup of Irish Breakfast Tea and a cat (or two) as I plot my next adventure. I live at the base of the Colorado Rockies with my two cats, Gypsy and Niala.
I've known writing was my life's calling since I was five. Volcanoes became my passion at age eight when I discovered them in a science textbook. Blogging has made it possible to fuse those two passions together into one amazing endeavor! When I'm not blogging, I love crafting fictional stories. And when writer's block hits? I go for a long trail run.
I graduated with a Bachelor of Science in Visual Communications. My graphic design and photography skills weave together with my writing to tell a volcano's whole story. After all, "If you love it enough, anything will talk with you" (George Washington Carver).
Let's Get Hopping!
Want to know the full scoop on how I fell in love with volcanoes? Click here. And if you're curious about some of my other writing, head over to my writing page.
Ready to dive into an adventure and explore some incredible volcanoes? Check out our adventure blog! If you're looking for a specific volcano, browse the archives or use the search bar in the upper right corner of your screen. Ready? Let's go!