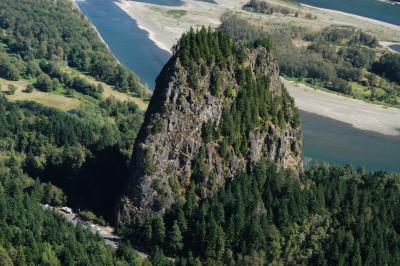 Put that yawn away! The Boring Volcanic Field is far more exciting than it sounds! Where and what is this Boring Volcanic Field, and who gave it such an unexciting name? Buckle up – let's go investigate!
Heading eastbound out of Portland, your eyes will either be fixed on traffic or on magnificent Mount Hood.  Standing at 11,250' above sea level, the stratovolcano certainly dominates the landscape.  If you're kicking back in the passenger seat, you'll notice the enormous hills that just out of the landscape like molehills.  
As you turn up Highway 26 toward Mount Hood, you'll soon find yourself driving through the tiny town of Boring, Oregon.   
3/3